Error:

You must enable JavaScript to use this site. Click here for instructions on enabling JavaScript.
Attention NorthShoreConnect Members:
NorthShoreConnect will not be accessible from 11:59 PM Friday, July 21st until 2:00 AM Saturday, July 22nd. We are sorry for any inconvenience, but as we continue to improve our product and your experience, this maintenance is essential. Thank you for your patience.

Thank you,
NorthShore University HealthSystem Management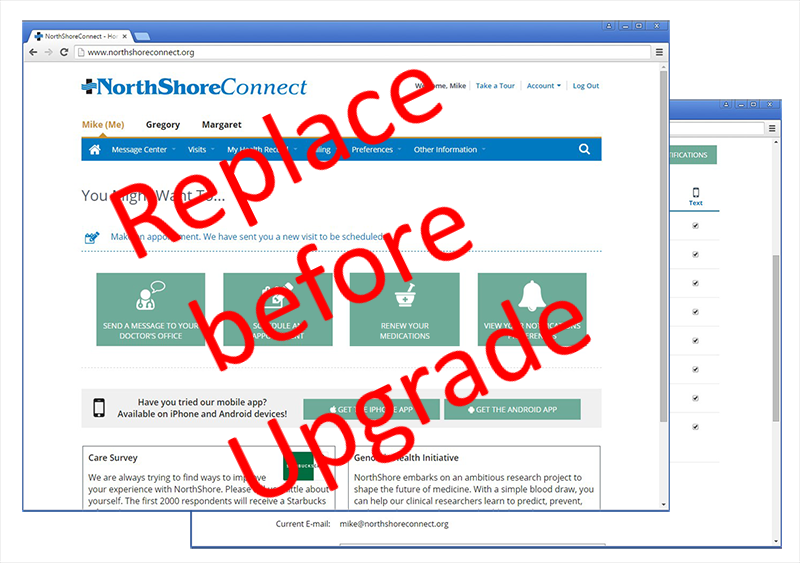 As a member of NorthShoreConnect, you will be able to:
Schedule appointments - now including primary care, specialty care and hospital services
View your test results
Receive automated email and text notifications
Renew prescriptions
Message your doctor's care team
Use Family Access to manage your loved ones' health
Pay your medical bills and view balances
Review your medical records
Need help? Call our support line at 847.425.3900
Your privacy: We take great care to ensure that your health information is kept private. See our Health Privacy document for more information.